All about the audio tour
Do you want to know what makes Cruquius Museum so special?
Then let the private guide show you around in the audio tour. This is possible in the museum, but also at home, if a visit to the museum is not possible. You can download the audio tour on a smartphone and listen to it while walking through the museum via headphones or earphones. If you don't have earphones, you can buy them for 1 euro at the museum desk.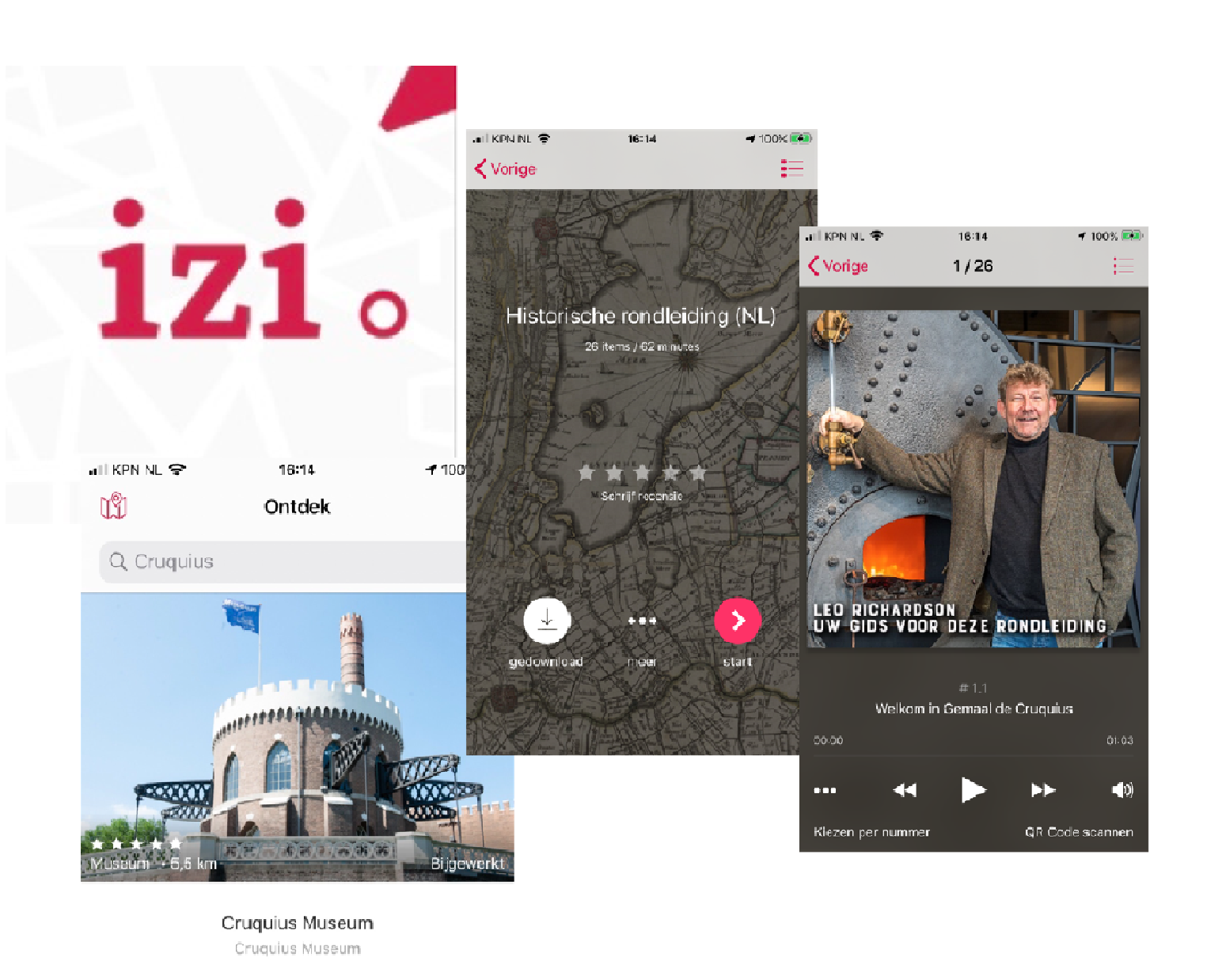 Audio tour on smartphone
Download the app from IZI.travel in your own app store. Download the app in advance or do this in the museum before you start the tour. Or use the free wifi in the museum and save memory. In the app you search for 'Cruquius' and museum. Download the Historical Tour. Your own private guide takes you through the museum.

Virtual visit
IziTravel The tour can also be listened to and viewed on a PC. Go to iZItravel and make a virtual visit from your home.